Army Description

Full Name

Krikians

Creator

Lizzrd35

Type

Medieval
They are blue aliens with a sense of buishess.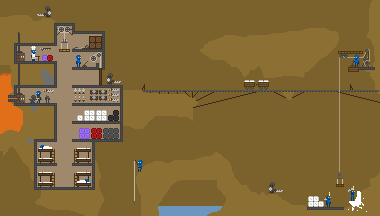 They usually go to a place to establish a trade post or a mine of some sort.
Their favourite foods are plump helmets and redberries.
Units
[
]
Peon
Turns into other units.
Knight
One of the only offensive units. Can be armed with bow, sword and shield or spear and shield.
Chef
One of the most important units, makes food for the others.
Miner
Mines, is also the builder unit.
Blacksmith
Unit that makes it possible to get new weapons and tools, as well as repair old ones.